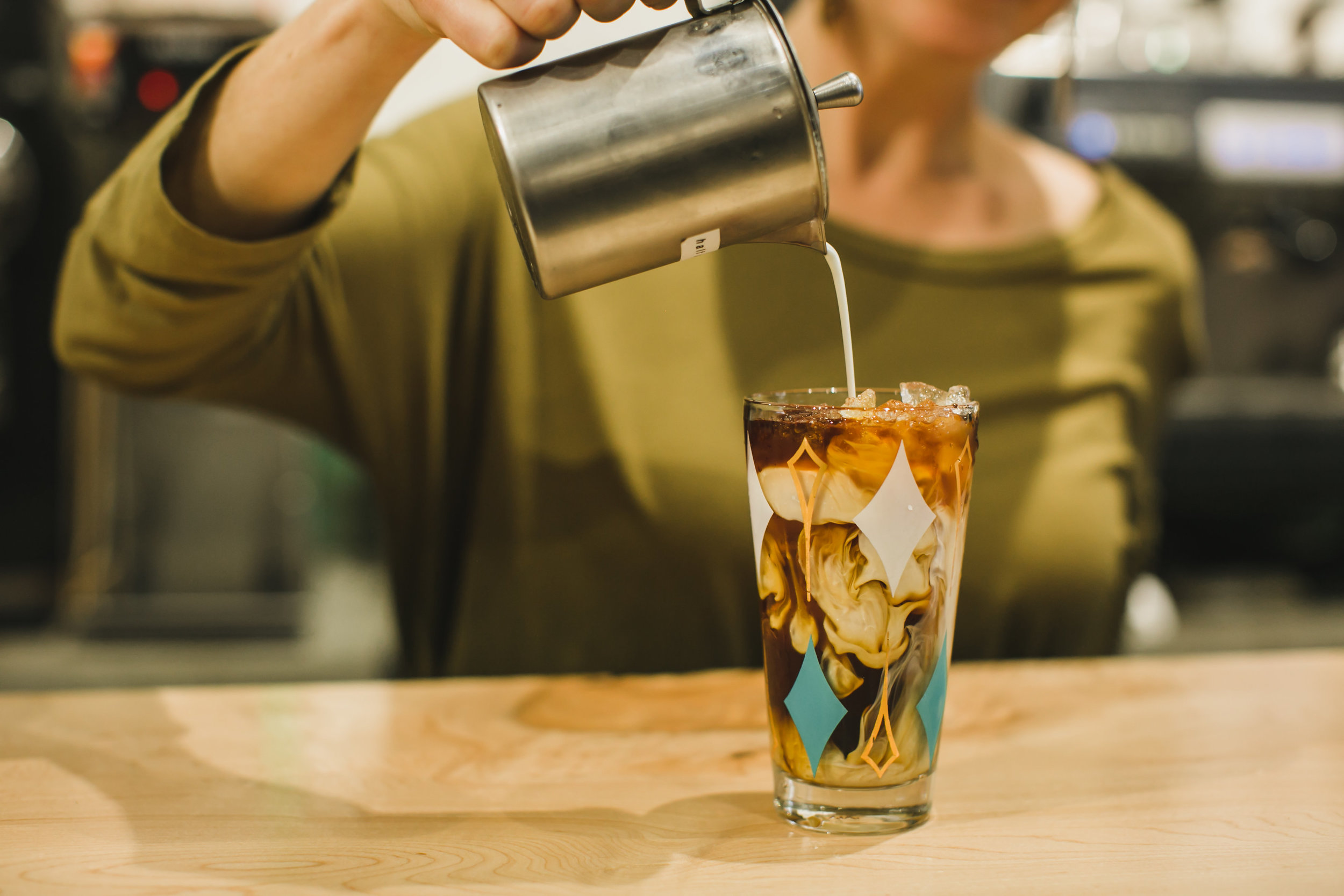 Our Sources
We select coffee based on the current harvest cycle to ensure freshness. We choose farms that practice environmental sustainability and are fairly compensated for their crops. We make efforts to select beans that are Rainforest Alliance Certified™, organic, and fair trade.
Some of our sources include Costa Rica's Cafe de Altura, Brazil's Fazenda de Lagoa, and the COMSA cooperative from Honduras.
Our Shop
Our coffee shop in downtown Harrisonburg offers a full menu of brewed coffee, espresso drinks, and teas, as well as our roasted coffee. We continue our commitment to reduce waste by offering discounts for customers bringing their own cups and containers, as well as composting as much waste as possible. As residents of the Friendly City, we welcome guests to stay and enjoy their drinks with us. Our space is uniquely warm and inviting, located within a bustling multi-business retail location with a variety of attractions.
About Us
Jill McMullan was born in Harrisonburg and has called it home for the last decade. With over ten years of experience in design and hospitality, Jill curates a welcoming and friendly experience for Broad Porch customers and coordinates our local events. She also nurtures the dozen-plus plants that share our space. When she's not at the shop, Jill can be found hiking, woodworking, and spending time with her dog.
Phil Duntemann has lived in Harrisonburg for the last ten years. He discovered locally roasted coffee after getting his degree in environmental science, and decided to get into the craft himself. Broad Porch Coffee Co. is named for the place where it all began. Over the past four years he has developed our wonderful coffee with a proud commitment to both flavor and responsible production. Phil currently oversees all roasting operations at Broad Porch, when he's not reading and being an attentive cat-dad.
Our Friends
Erin Kent, photography; Lynda Bostrom, mural art; Golden Ratio Clay Works, pottery; Stephen Brewer, graphic design; Agora Downtown Market, retail space; Cub Run Tea Company, tea; The Mark-It, Merch; Lorain's Honeyed Lips, lip salve; Outbound Supply, apothecary goods; Friendly City Food Co-op, natural food store; Pickford's Seafood and Gourmet, gourmet foods; Ron McMullan, woodworking